If you wish to taste
our zero km dishes
at L'Olivaia, contact us!
Lunch is served from 12.30 pm to 2 pm
Dinner is served from 7 pm to 9.30 pm
Opening period: April – October
Welcome to L'Olivaia, where the choice of ingredients is based on produce from our Resort or the surrounding region, the Mugello.
L'Olivaia therefore is the ultimate zero km restaurant. Our dishes feature meat from breeders in Mugello, vegetables produced in our gardens, fruit harvested in nearby Marradi and honey from bees bred in our chestnut woods.
The unquestionable champion of our cuisine is Extravirgin Olive Oil which we produce right here on the farm from the organically cultivated century-old trees which surround the Villa.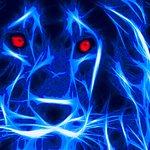 Cena a lume di candela
Gipi088
Ottimo ristorante situato in Villa Campestri a Vicchio ( Paese che tra l'altro diede i natali a Giotto). Degustazione di oli provenienti da Spagna, Veneto e di propria produzione, antipasto di carciofi e seppioline e secondo di polipetti con capperi e pomodoro, assaggiate anche la vellutata di ceci con bocconcini di baccalà!!! Cortesia e ottimo supporto del personale nel raccontare i cibi. Bravi complimenti!
eccellente
Aldogattoni
Villa Campestri è un' incanto, negli anni è addirittura migliorata nei particolari: la Villa e gli annesssi, il giardino, sono quanto di meglio il Mugello possa offrire. Il ristorante è stato una piacevolissima conferma, cucina di alta qualità, che ruota intorno all' ingrediente olio, di cui Campestri è un portabandiera in quanto prima oleoteca d' Italia. Ma sarebbe riduttivo fermarsi alla degustazione degli oli, con o senza meravigliose bruschettine, in quanto è tutta la cucina di livello e senza quei prezzi che uno si potrebbe aspettare. Dagli antipasti più elaborati, alle tagliiatelle al ragù bianco di piccione, alla succulenta rosticciana, fino ai gelati di produzione propria. Servizio gentile e rapido, carta dei vini adeguata e nota di merito diverse etichette locali con prodotti non banali. Insomma un' eccellenza della nostra vallata.
Oltre le aspettative
Barbara76P
Sono stata in questo fantastico resort ieri a pranzo tra amiche. Menu ridotto rispetto a quello della cena, ma piatti gustosi, freschi e sfiziosi. La carta dei vini eccellente. Per non parlare della location, elegante ma allo stesso tempo accogliente, il tutto nella cornice delle colline del Mugello. Tornerò sicuramente, magari per rilassarmi per un week end.
Please contact us for further information
Do not hesitate to contact us for further information, we will be pleased to discuss the best way of dealing with your particular requirements